Government Programs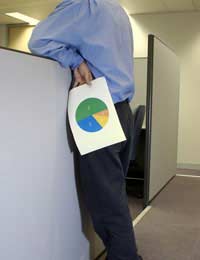 As manufacturing has declined in the UK through cheaper competition from elsewhere and official policy to encourage a transition to a service, and latterly 'knowledge' economy, the government, through the DTI, has put in place a number of initiatives and schemes to attempt to encourage innovation, even in the face of the erosion of the UK's industrial base. Inventors potentially are a great source of innovative business growth, and the DTI's schemes are worth considering for inventors looking to make progress with taking their ideas further.
DTI Grants for Research & Development
As an inventor researching others who've gone before you, you'll often come across mentions of the DTI's SMART (Small Firms Merit Award for Research & Technology) Awards. These have been a major route for innovative new businesses and inventors to receive funding to develop their businesses through R & D, and by 2003 it is claimed that they had helped to create 8,000 new jobs and increase UK business turnover by £500 million.
Now renamed 'DTI Grants for Research & Development' in England (they still retain the SMART name in Scotland, Wales and Northern Ireland), this is the most commonly cited government innovation grant programme. In each region, it is run by the regional development agency (RDA) or equivalent, which makes the decisions on how the grants are awarded. There are four levels of non-repayable, non-equity grant covering different types and sizes of projects, but only two are really suited to independent inventors, and each will require some funding commitment from the applicant, aside from the grant.
This may be one-to-one matched funding (i.e. if you want a grant of £20,000, you will have to provide £20,000 as well) or some other ratio:
'Micro projects' are described as 'simple low-cost development projects lasting no longer than 12 months'. With a maximum grant of £20,000, this is probably the most appropriate for inventors starting out with the development of a new product.
'Research projects', lasting 6-18 months, can receive a maximum grant of £75,000, with the aim being 'to investigate the technical and commercial feasibility of innovative technology'. For more radical inventions, perhaps using new materials or advanced technology, or involving external partners, these are appropriate.

Applying for the Grant

What is clear from all the RDAs' guidelines is that a business plan is essential when applying for your grant. You need to demonstrate what you will be spending the grant on, and how that will progress your invention's development and help establish a business based on it. Equally, your invention needs to be 'innovative' — and the RDA may require you to demonstrate that this is so. At the very least you should have started the patent application process before applying for the grant.

Each RDA or equivalent — Northwest Regional Development Agency, Yorkshire Forward, OneNorthEast, Advantage West Midlands, East Midlands Development Agency, East of England Development Agency, South West of England Development Agency, London Development Agency, South East England Development Agency, Invest Northern Ireland, the Welsh Assembly and the Scottish Executive — has its own priorities within its area which will affect how the Research & Development grants are awarded; for example, OneNorthEast and the London Development Agency have both made a noticeable commitment to supporting design and creative industries, which might mean that an invention which will demonstrably contribute to these fields would have a better chance of receiving a grant. On the other hand, it might mean that the applicant would be up against a greater number of people thinking along the same lines. There is no obvious way of second-guessing an RDA, but it's worth noting that some applicants have apparently applied separately, using addresses either side of an RDA's boundary and found that one RDA is a lot more interested in their proposals than the other.

It's most sensible to discuss your plans with your local Business Link organisation before making a grant application. Business Link will be able to advise on your RDA's priorities, and you'll be able to learn from other people in your area who've gone through the same process, both successfully and unsuccessfully. Aspects such as how much of your proposed grant will go to pay for your own salary and those of others working on the project, and how much should be budgeted for intellectual property protection, may be tricky to resolve without looking at precedents from others who've been successful in their applications.

You might also like...