Submitting Inventions to Competitions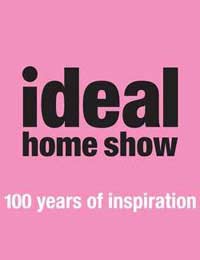 Submitting inventions to competitions can achieve a number of goals. If successful, an inventor may gain money, publicity and recognition for an idea. It's even possible to have an invention transformed from a concept to a finished product.
There are various national and international invention competitions. The following are recent examples. What you must do, however, is keep a lookout for competitions advertised in the press and on the Internet.
It's also wise to keep an open mind. A competition may not seem promising at first, but you may be able to adapt an existing idea to suit the given criteria. Competitions can also give you inspiration for new ideas.
Firebox
Firebox.com runs an inventor competition with Stuff, the gadget magazine. The judges are seeking ideas for a gadget the inventor believes the world needs.
The prize is an inventor's dream. Firebox arranges for a company to make and market the winning idea. The inventor receives half the profits.
European Inventor of the Year
This annual competition doesn't have a cash prize but it does raise the profile of an inventor and his or her ideas. The European Patent Office and the European Commission's Directorate-General make the awards in four categories: industry, research, non-European countries and lifetime achievement. The European Patent Office arranges submissions.
Ideal Home Inventor of the Year
Each year, the Ideal Home Show runs a competition for the best domestic invention. The invention can apply to any part of a home. It could, for example, be a kitchen appliance, a piece of furniture or something high-tech.
You can apply via the Ideal Home Show. You don't need to create a prototype of your invention – an idea is sufficient. The winning idea appears in the Home of the Future display at the Ideal Home Show at Earls Court, London.
Invention for Innovation
The National Institute for Health Research (NIHR) runs an Invention for Innovation competition. The purpose is to find healthcare technologies that show promise, and to develop new products as quickly as possible.
Funding for successful projects is in four stages. The first is a feasibility study. This establishes whether a project proposal solves a healthcare need. The second stage is the initial product development. Funding is in the region of £150,000 - £250,000 per year for up to three years.
The next stage is a commercial viability study. The costs must be no more than £100,000, and funding has a limit of 75%. Finally, at the collaborative product development stage, there is funding for up to three years of £100,000 - £300,000. NIHR pays up to 50% of the total costs.
To apply, contact NIHR.
Next Big Thing AwardTM
The Next Big Thing AwardTM is a worldwide annual competition. Run by the Australian not-for-profit organization, INNOVIC, the competition aims to find an invention that will take the world by storm.
The 2009 award was $60,000 plus more than $100,000 of promotion. Previous finalists have submitted inventions such as a paper water bottle, a new form of concrete, a vehicle safety shutdown device and self-cleaning glass.
INNOVIC has full entry details.
INVENTOR RESOURCE IS FOR SALE.
This website is for sale [more info].
You might also like...
my invention.....will save money.....its a draught reducing device for external door handles.
mrmuni
- 16-Nov-18 @ 5:10 PM