Inventions That Vanished Then Reappeared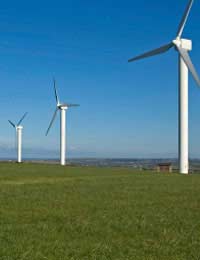 During the course of the world's history, inventions have vanished and then reappeared. The gaps between these two events have often been hundreds of years.
The reasons for the disappearance of such knowledge are various. Inventors may have failed to exploit their ideas; records may have become lost; and when empires fell they took their civilisation and inventions with them.
Steam Engine
Heron of Alexandria (circa 10–70) was a Greek mathematician, engineer and inventor. Unfortunately, a fire at the end of the fourth century destroyed many of his designs and writings. But some of his papers have since come to light.
In these, Heron gives exact instructions on how to make an aeolipile, a simple steam engine. The aeolipile is a forerunner of the first working steam engine created by Thomas Savery in 1698.
Windmills
Heron is also responsible for the invention of a wind wheel. He showed how a wind wheel could harness the power of the wind and use it for practical purposes. But the first working windmills that used this principle didn't appear until 800 years later in ninth century Persia.
Flight
Abba Ibn Firnas (810-887) was a scholar who also made a number of inventions. Hundreds of years before Leonardo da Vinci drew his plans for flying machines, Ibn Firnas built one and used it. He managed to stay in the air with his flying machine for a short while, but then fell to the ground and damaged his back. Nonetheless, he had achieved flight of sorts.
Crankshaft
A crankshaft is vital for modern machinery. It appears, for example, in most makes of car.
The principle of the crankshaft first appeared in the writings of Al-Jazari (1136 – 1206). He explained how a crankshaft could change rotary motion into linear reciprocating motion.
Al-Jazari even used crankshafts in two of his inventions. The first was a chain pump, the other a piston suction pump. He employed both to raise water.
Flush Toilets
The Bronze Age civilization of the Indus Valley had flush toilets in most of their homes. These were part of a sewage system that kept human waste away from residential areas.
The earliest of these toilets dates from around 2,600 BC. During the following centuries, flush toilets appeared in various cities and communities across the world. The Romans also made use of them throughout their empire.
But with the fall of the Roman Empire, the idea behind the flush toilet disappeared – at least in the West. The next mention of a flush toilet was not until 1596 when Sir John Harrington built one for Elizabeth I.
Parachute
There is an Italian manuscript from the 1470s that shows a man drifting to the ground beneath a parachute. For some years, many believed this was the first evidence of a parachute design.
But there are Chinese records from around 90 BC that talk about the use of parachutes. These records also suggest that the Chinese had parachutes up to a century before this.
Study
What these examples show is that the community of inventors goes back thousands of years. Respecting this history, and studying it, may even supply ideas and improvements for the future.
You might also like...