Break Even Analysis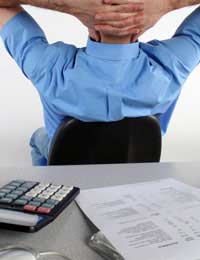 The break-even point of an enterprise is simply, when the money spent on development, manufacturing, and so on, is recovered by income from sales. For an inventor, there are a few different ways to interpret this, but in all cases, break-even is something which needs to be taken into account when planning how you'll proceed taking your invention further.
You may not be able to predict, right from the start, how much money your invention will bring in, because it will depend on many aspects which will only fall into place at a later stage, but the advantage of thinking about the break-even point is that it establishes a 'minimum' condition: if you do not sell at least X number of units at Y margin, you will make a loss.
Break-Even for Licensed Inventions
If you choose to license your invention to a manufacturer or another company, your 'business' as an inventor is that of licensor, and your income will consist of royalties from the licensee. Once you are over the substantial initial financial 'humps' of developing the invention and securing your intellectual property, you will achieve break-even when the royalties you're receiving equal what you spent to get to that stage — simply put: Break-even is satisfied when (Number of units sold × Royalty per unit) – (Development expenses + patent expenses) = 0
Of course, this equation will be more complicated if you have a sliding scale for royalties — in many cases, the percentage royalty changes with certain production levels or period elapsed, but assuming you know these levels, you should be able to work it out.
So, based on the equation, you know what the conditions for break-even are; predicting when this will occur is another matter, and will rely on sales projections from the licensee.
However, another aspect to consider is that, depending on your contract, the company which licenses the invention from you may or may not also undertake to pay for patent maintenance. If so, it will be because it wants to protect its investment as well as possible, and will most likely already have teams of patent attorneys on retainers. If not, you will need to set aside some money to pay for patent maintenance, which means that there will be a recurring overhead to deduct from the royalty income for years after the break-even point.
Break-Even for go-it-Alone Inventors
For inventors who've 'gone it alone' in terms of bringing products to market independently, analysing when your break-even point will come can be more complex, since so many factors come into play. Your invention business may now be a manufacturing, retailing and R & D business, and your finances will be correspondingly involved. For most businesses, there are far more types of expenditure, from salaries, rent, advertising, tax, patent maintenance, insurance and so on, than sources of revenue, and these are what you need to consider in your break-even calculations. Some are fixed, and some are proportion to the number of units sold: Break-even is satisfied when (Number of units sold × (sale price of each unit – cost of sales for each unit – all other costs proportional to units sold)) – (Development expenses + patent expenses + all other fixed costs) = 0
The best way to do break-even calculations of this form is in conjunction with income projections, since the two concepts are closely linked.
You might also like...