How to Do Your Own Preliminary Patent Search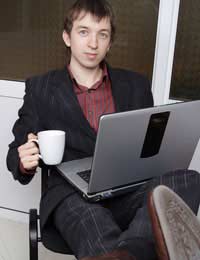 It's easier now than ever before to do your own preliminary patent searches online — what once required a trip to the cellars of the British Library can now be on your screen in seconds.
This presents some great opportunities for inventors (and would-be inventors), not least of which simply to see what's already been invented in your field —showing you, straight off, whether it's even worth pursuing your invention, since if someone else has already done it or something very similar, you can't.
Reading existing patents also often inspires insights which will help you develop something novel, whether those innovations come about through noting a disadvantage of an existing invention, or from a conscious effort to 'design around' it. Equally, by understanding the state of the art in a field you can become very familiar with potential competitors, and technical issues possibly also affecting your invention. Patents' 'Description' sections usually start with reviews of prior art and existing inventions in the field, and the merits of these — a quick yet detailed way of gaining specialist knowledge about the field.
Using esp@cenet to do Your Own Preliminary Patent Search
The European Patent Office website, esp@cenet is the easiest starting point for patent searches. Patents from the world over (including the US) are included, and the search interface is one of the friendliest for new users. It's easy to get started using the Quick Search option in the left-hand menu, which allows you to search for specific terms in the title or the abstract (a summary description) of the patent, or the name of the inventor or the organisation to which the patent was assigned.
You'll see a list if patents returned, which can then be viewed under various headings — descriptions, claims, illustrations and so on, together with the ability to download the whole document as a PDF, which makes printing easier. In this way you can build up a research folder of relevant patents, which will be an excellent technical resource as well as vastly widening your comprehension of the field of your invention. It's easy to spend hours reading and thinking about patents and trying out related searches once you understand the system, and very much worthwhile for any aspiring inventor.
The results returned may run into many dozens or hundreds of patents depending on how specific your search terms are, so you will probably want to progress to using the Advanced Search or Classification Search in due course — whereas the Quick Search only permits one search term at a time (either a term in the title or abstract, or a name), the Advanced Search allows both (or more) at the same time, along with other characteristics such as publication date and the use of AND/OR Boolean operators.
The Classification Search allows you to move rapidly through the types of patent classifications and see patents contained within each class at each stage, or to take the class of a patent you're viewing and see others with the same classification. In addition, esp@cenet hyperlinks the other ECLA classes listed in the header for every patent, allowing you to see related inventions. See the articles 'Patent Search' and 'The Patent Classification System' for more detailed explanation of how to use the Advanced Search and Classification Search methods.Other ways to do your searchingAside from the individual national patent search websites (of which the US Patent & Trademark Office's database is the most widely used), there are a number of independent websites which allow you to search and view patents.
Google Patent Search is the most high-profile of these, and is part of an attempt to make interaction with the patent system much more accessible for the 'internet generation', with illustrations extracted from each search and clearly displayed in context alongside the text. At present, the service only covers US patents (back to 1776), but as Google develops Patent Search, it will undoubtedly become a very significant player in this market, since the ease of use is designed to make casual browsing easy in a familiar search engine style.
Free Patents Online offers a very flexible and detailed approach to searching, alongside some extremely useful features such as RSS feeds of recent patent applications and granted patents, so that you can keep up-to-date with developments in your field of interest, or see what a particular company is patenting. The site is also frequently cited by media writing about 'crazy patent' stories, and indeed has a section devoted specifically to some of the odder inventions patented over the years.
You might also like...