Design Patents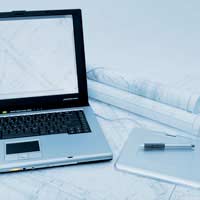 Depending on the nature of an invention or product protecting its aesthetic nature, via design rights, can be as important as protecting the function via patents. 'Design patents' as such are a US concept related applying to the 'ornamental' quality of a design (as opposed to the 'utility'), but different systems of design rights apply elsewhere. This article will concentrate on the UK systems of registered designs and unregistered design right.
The UK System
In UK intellectual property terminology, 'design' is used to mean the appearance of a product (or other object), such as the overall form, material finish, colours and detailing. There are two types of design protection available — design right and registered designs.
Design Right
This is an automatic right which arises from the creation of a new product with an original three-dimensional appearance. You do not have to register or pay any fees. With design right you can prevent other companies from making or selling copies, via a civil action, for five years from the date on which the product was sold (with design right it is thus important to keep dated records of when this occurs; note also that this is the date of first sale and not the date when the product may have been shown or exhibited, although see below).
After the five-year exclusivity period, you are obliged to allow other companies to license the design from you, on payment of a royalty, for the next five-year period. However, for most inventors, the patent(s) covering the product would still very much be in force at this point, and so it is perhaps unlikely that any other manufacturer would wish to license the exact appearance of your product but not the technology.
The design right ends ten years after the product was first sold, or fifteen years after the year in which the design was originally conceived — whichever is first.
Registered Designs
For most inventors, who are bringing novel functional products to market and often looking to use IP as an asset when negotiating loans and investment, registered designs are a superior alternative to design right. A registered design must be 'new' and have an individual character, such that it is not reminiscent of existing designs in that field.
Specifically, for a design to be eligible for registered design protection, it must not be solely derived from the function of the product: it must have some aesthetic qualities in its own right. In general, this is unlikely to be a problem for most retail products, since they will have some visual elements designed to appeal to consumers even if the basic form is very simple. What this does mean is that an inventor cannot protect the visual appearance of a purely functional prototype, or, say, a circuit schematic, through design rights, and it is not sensible to apply for a registered design until the actual appearance of a new product is settled upon, since if a design is still evolving, changes to the appearance will have to be re-registered.
To apply, an inventor must provide the UK Intellectual Property Office with illustrations of the product, ideally from a number of different angles, along with the application form and fee. The illustrations can be photographs, drawings or both, and if you are trying to register in a hurry, an informal drawing can be used initially (as long as the distinctive elements are clear), but must be later replaced with a formal illustration or photo. Once accepted, your design will be published in the Registered Designs Journal to invite objections (if any) from other manufacturers. The initial registration period is five years, with a maximum of 25 years. The renewal fees at each five-year interval increase significantly.
One of the best ways to see how registered designs work is to browse the UK IPO's online register which shows the types of illustrations and classifications given to registered designs. It can also be interesting to see if potential competitors are planning a new generation of products, as 'concept' designs are often registered before being shown publicly.
You might also like...