Types of Grants Available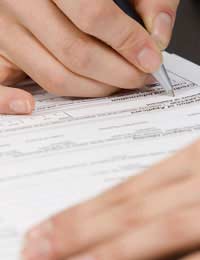 'Enterprise' and 'innovation' are common buzz-words in current political efforts to reinforce the 'knowledge economy' and as such there are a number of publicly funded grants available for innovative businesses, some of which can be applicable to inventors. This article explores the most relevant scheme, and looks briefly at some other routes.
DTI Grants for Research & Development
Formerly the SMART scheme in England, and still known by this name in Scotland, Wales and Northern Ireland, this is the most commonly cited government innovation grant programme. In each region, it is run by the regional development agency (RDA) or equivalent, which makes the decisions on how the grants are awarded.
There are four levels of non-repayable, non-equity grant covering different types and sizes of projects, but only two are really suited to independent inventors, and each will require some funding commitment from the applicant, aside from the grant. This may be one-to-one matched funding (i.e. if you want a grant of £20,000, you will have to provide £20,000 as well) or some other ratio:
'Micro projects' are described as 'simple low-cost development projects lasting no longer than 12 months'. With a maximum grant of £20,000, this is probably the most appropriate for inventors starting out with the development of a new product.
'Research projects', lasting 6-18 months, can receive a maximum grant of £75,000, with the aim being 'to investigate the technical and commercial feasibility of innovative technology'. For more radical inventions, perhaps using new materials or advanced technology, or involving external partners, these are appropriate.
Applying for the Grant
Each RDA has its own priorities within its area. For example, OneNorthEast and the London Development Agency have both made a noticeable commitment to supporting design and creative industries, which might mean that an invention which will demonstrably contribute to these fields would have a better chance of receiving a grant. On the other hand, it might mean that the applicant would be up against a greater number of people thinking along the same lines. There is no obvious way of second-guessing an RDA, but it's worth noting that some applicants have apparently applied separately, using addresses either side of an RDA's boundary and found that one RDA is a lot more interested in their proposals than the other.
What is clear from all the RDAs' guidelines is that a business plan is essential. You need to demonstrate what you will be spending the grant on, and how that will progress your invention's development and help establish a business based on it. Equally, your invention needs to be 'innovative' — and the RDA may require you to demonstrate that this is so. At the very least you should have started the patent application process before applying for the grant.
It is probably most sensible to discuss your plans with your local Business Link organisation before making a grant application. Business Link will be able to advise on your RDA's priorities, and you'll be able to learn from other people in your area who've gone through the same process, both successfully and unsuccessfully. Aspects such as how much of your proposed grant will go to pay for.
Other Grants
While a major grant provider for inventors, the National Lottery-funded NESTA, has now withdrawn from offering help of this kind, there are still a number of other grants which may be relevant. Some RDAs may offer grants for inventors via other initiatives, such as 'Proof of Concept Funds' in conjunction with local universities, or grants related to setting up in a particular location (such as an area targeted for special assistance).
If you are a young inventor/entrepreneur, The Prince's Trust and Audi Design Foundation offer grants (and in the case of The Prince's Trust, low-interest loans) along with advice and expertise; these organisations also tend to attract substantial PR for the people they support, and this in itself can be a significant boost for a new enterprise.
Finally, if your invention is in a specific field, relevant professional organisations, businesses and government initiatives may offer funding. For example, the Carbon Trust's Applied Research grants (up to £250,000 with 40% matched funding) aim to support innovations with the potential to reduce carbon emissions. Medical innovations will often need the involvement of a university or other research body to be eligible for grant funding from various schemes administered by the Department of Health and its partners, but as with any innovation, gaining access to expertise and equipment will benefit the development process far beyond the value of the grant.
You might also like...
@mohb - You wont be able to get government funding. But I would take legal advice over this as soem of these firms can suck you in with requests for money and then when/if you stop paying all will go quiet. But there may be a time limit on your application which means they can use the invention themselves (around three years) if you do not progress with it - it's the real way these firm make their money. It happened to me. It wasn't until I was looking around a shop and came face to face with my own invention (exactly as I had sub,mitted it) that I realised it was mine because it was too unusual to be duplicated. There was nothing I could do, so I advise you read the small print when you submit any invention. It really is best to patent it yourself.
CharlieC
- 9-Jun-16 @ 11:14 AM
I have submitted several invention ideas to innovate design. And they requested just under £600 for each patient seach. Can I get government funding for it?
mohb
- 8-Jun-16 @ 2:31 PM