What the Design Council Can Do for You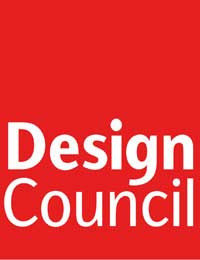 Design is an integral part of a new invention. Customers expect new products to look good, and this fact can blur the distinction between a designer and an inventor.
This is where the UK Design Council can help. The Design Council is a resource for both designers and inventors. Its initiatives can give inventors inspiration and support. It can also help turn ideas into finished products.
Hospital Furniture
Among the Design Council's initiatives is one that takes the form of a challenge. This challenge is to create hospital furniture and equipment that cuts back on infections such as MRSA and C. difficile.
The furniture and equipment must be easy to clean. It must avoid the nooks and crannies that retain dirt. And it must meet the demands of a busy medical environment.
There are already prototypes as a result of the challenge. These include a porter's chair and a bedside cabinet, two items that are common to every hospital in the world.
Crime
Inventions and designs that help prevent crime are a priority for the Home Office and the Design Council. Products such as digital cameras, laptops, MP3 players and mobile phones are targets for criminals. The Design Out Crime project aims to reduce the theft of these items with innovative ideas.
A further aspect of the project focuses on alcohol related crime. One of the ideas inventors have come up with is an unbreakable beer glass. This should reduce glass-related attacks.
Public Services
The government recently published a white paper, Innovation Nation. Its purpose is to create cost-effective services that engage the public in policy-making processes.
This may not seem like fertile ground for inventors and designers. But the Design Council believes that the innovative thinking inventors and designers use has a place in improving public service delivery. And the government agrees.
The Public Service by Design programme is therefore welcoming ideas that relate to public service developments.
Scientific Innovation
Some inventors work as university scientists. One of the problems the scientists encounter is turning their ideas and research into practical products. The Design Council has begun an initiative called Innovate for Universities. Teams of experienced designers come to universities and use their skills to speed up the commercialisation of new ideas.
Some of the inventions this project has already helped include a device that creates clean water with solar power, and a health and safety tracking device.
The Department for Business, Innovation and Skills, and the Higher Education Funding Council provide the money for the project.
Sustainability
There is a growing call from consumers for sustainable products. Many inventors are working to meet this demand.
The Design Council is supporting such work with case studies and expert advice. It can aid inventors in their search for sustainable products that are cost effective and practical. The Design Council is also encouraging inventors to benefit from the publicity and status sustainable products can bring them.
Help
In a world where invention spills over into so many different areas, the Design Council may be able to help. It's a resource that every inventor should keep in mind.
You might also like...
hi I'm in desperate need of sound advice & some sort of funding . I have CAD & Engineering Drawings for prototype & market ready model . I have a basic prototype working model. and video of it in action also a patent pending . all funded by myself. I need help in moving to the next stage . I'm now stagnating at this point and can not move forward. thinking I was doing a good job by doing as much of the work myself would make me a better and safe bet to help out , has had the opposite effect in fact I'm no better off had I just gone with a crude drawing to a company and asked what can you do with this .!!! Absolutely distraught there is no type of of helpout there for individuals like myself without being ripped off at every turn . hopefully you can help out or point me in the right direction.
sketch
- 11-Jul-17 @ 6:31 PM