Help from the Boots Centre for Innovation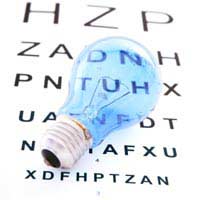 In 2007, three organisations came together to set up a non-profit partnership. These three organisations were Swansea University's Institute of Life Science, Longbow Capital and Alliance Boots.
The result was the Boots Centre for Innovation. It purpose is to encourage inventors and start-up companies to develop groundbreaking products that Alliance Boots can sell from its shops nationwide.
Products
Alliance Boots already has an in-house research unit at its headquarters in Nottingham. But the company has a positive attitude towards the ideas of third parties. Any inventor who has a health and beauty related concept and who needs financial, research and marketing support may well wish to contact the Centre.
Help Available
The Boots Centre for Innovation has its base at Swansea University. Here there are professional staff who can take inventors' ideas from the original concepts right through to their appearance on Alliance Boots shelves.
These shelves appear in over 3,200 Alliance Boots shops and a further 135,000 independent pharmacies.
In practice, what the Boots Centre for Innovations offers is:
The means to fund an idea
All the advice an inventor needs on the business side
The expertise an inventor may need to help create a finished product
Marketing skills based on years of proven success
What Ideas is the Centre Looking For?
As any inventor might expect, successful ideas submitted to the Boots Centre for Innovation must concentrate on certain needs of the consumer. These ideas should relate to one or more of the following areas.
Improving the well-being of eyes
Improving the well-being of gums and teeth
Improving and maintaining the well-being of skin
Improving the quality of sleep, particularly for babies, the elderly and those who are pregnant
Improving the health of the digestive system, especially around issues such as obesity, stress and a bad diet
Using devices to improve the diagnosis, monitoring and treatment of beauty and well-being
Creating better ways of using and taking health products and medicines
Reducing pain and suffering to a minimum
Reducing the complexities suffered by those who have chronic illnesses
Taking a positive approach to ageing by the use of devices and products for the body and mind
Submissions
An inventor should submit an idea by using the Boots Centre for Innovation form. Having completed the form, an inventor can post, fax or email it to Swansea University.
The Centre acknowledges a form within five working days. It then puts the form into the evaluation system. This can take up to five weeks. After this time, the Centre contacts the inventor with the outcome.
If successful, the inventor also receives details of what happens next plus a form with details of the Centre's terms and conditions. The latter may include information about exclusive rights to the idea and royalties.
Recent Successes
Recent successes include products such as Boots Smooth Skin and IncoStress. Both of these are available at Alliance Boots shops and began life as ideas submitted by independent inventors. They are good examples of the types of product the Centre is searching for.
You might also like...
Hi I'm currently working for boots on healthcare I have a idea which would attract the ethnic minority which people keep requesting it's about vitamins and how it would benefit the company
I have an idea which is cheap to produce.It doesn't fall into the Boots Centre for Innovation 'list' of what they are looking for.It is however something that would enhance a product Boots and all pharmacy's sell.Would Boots automatically rule this out? Am I waisting my time submitting it?
Penny
- 2-Dec-20 @ 10:20 PM
Hi, I have an idea to improve face masks used for protection against infectious decease. I seen different methods used for protection against infectious disease. However it seems that they are inadequate to perform there intended purpose. At the moment there are different parts used for protection against infectious disease such as hair covering. Eye protection, face masks. Face shield visor. All of these parts are used independently however are flaws in all of them, such as gaps between the face mask and face. There are also one piece head protection but they are big and cumbersome The design that I have come up with is a slim down more practical, more movability, increase in comfort is a Multiple Figuration Adaptable Face Mask Protection that can transform to provide different level of protection when required.
Gill
- 9-Nov-20 @ 8:58 PM
Hi, I have a design of a safty nail clipper that prevents cutting the nail bed of a finger. Could you please let me know if you would be interested in this concept. Thank you. Muckhan Gill
Muki
- 31-Aug-20 @ 8:30 PM