Funding your Business - Small Business Loans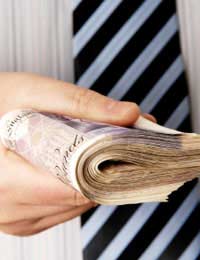 If you have a small business or are starting a small business then you should be aware already of the variety of different small business loans that are available to help you get your business off the ground. However there are pitfalls aplenty when it comes to embarking on the financial road to success and it is worth taking the time to examine them before you sign your name to any debt.
What are Small Business Loans?
Small Business Loans (SBLs) are loans provided to new companies who are trying to get off the ground with minimal capital. The premise of a Small Business Loan (SBL) is that the bank who agrees the loan with you will accept a specific number of set payments usually of equal value over a set period of time. This may even take on the form of an overdraft which allows you the flexibility to use the money for whatever purpose your business needs it without having to supply detailed plans to your bank.
Interest Rates and Small Business Loans
One of the first things to remember about taking out a Small Business Loan (SBL) is that if the idea is a viable one then your bank will most likely throw as much of its weight behind you as it can. You may even find that they are offering to lend you more money that you actually need. If this happens you should exercise caution.
Loans often come with either a Fixed Interest Rate or a Variable Interest Rate. A Fixed Interest Rate (FIR) means that the bank will add the same amount of interest onto your loan each month regardless of how the interest rates fluctuate. The Variable Interest Rate (VIR) is the less attractive of the two options as this simply means your interest rate on your loan will go up and down as the Bank of England raises its interest rates. Essentially though interest tends to go up as opposed to down which means with a Variable Interest Rate (VIR) you will always be paying more back.
Single Payment Principal Loans
It should be said that if your bank is willing to agree to a Single Payment Principal Loan (SPPL) you should be extremely cautious. In essence this type of loan is such that you pay nothing until an agreed date at which time your bank will expect you to pay off the loan in full.
In today's business climate it is highly unlikely that you will be offered such a facility but if you are it is wise to opt away from it for your own financial safety.
Property as Guarantee
Many banks will ask you to put up your home as a guarantee against any loan you enter into with them. Some banks may still offer you a non-secured loan which means that no property is required to be used as a guarantee. Where possible it is wise not to opt for a loan that requires your home as a guarantee. With the credit crunch threatening many businesses there are many business owners who are now fearful that they will lose their homes because they cannot afford to make their loan repayments.
Seeking Advice
By all means test the water when it comes to asking banks what loans are available but you should not enter into any agreement with a bank without first having it properly vetted by someone with experience. You will find in your area an Enterprise Association or Chamber of Commerce who will gladly offer you advice on how best to proceed. Alternatively if you have an accountant you should seek their advice before agreeing to sign for any financial assistance.
You might also like...