Securing Funds against Assets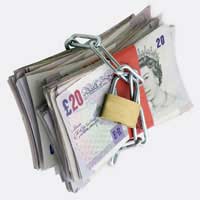 There are many businesses that currently have monies tied up in heavy duty machinery, stock and property which they cannot access without having to go through lengthy sales. It is important that a company should be able to have access to funds as and when they need them in order to maintain a healthy balance sheet and also to sustain themselves during quieter periods.
Asset Based Lending
As we have already mentioned many companies have equipment, property and stock that they cannot sell and as a result sometimes there are so-called 'dry spells' when money is not at a premium. With Asset-Based Lending a company can raise much needed capital against these assets without actually selling them on the proviso that all monies can be paid back as and when required.
Most banks offer business banking and as a result will have some Asset-Based Lending scheme in operation. Many banks operate this scheme running in parallel with invoice discounting.
Invoice Discounting
Some businesses have good credit ratings but do not have the staff available to chase debts so banks offer what is known as 'Factoring'. Factoring enables your company's bank to chase the debts on your behalf and collect the invoices through an electronic system. Then when you have sent all invoices to them your bank will normally pay you up to 90% of the invoice value within one or two working days. This leaves an outstanding 10% of the invoice which – when your customer pays – is used to pay your bank's fees and pay off loan debt.
Mortgages
At one time this was one of the most popular ways of raising money for your business. In essence as a sole trader – unless you own your business premises – you would only have your home to use as security. You can apply for a mortgage or remortgage and use the proceeds to fund your business or if you do own the property from which you operate your business you can use this as security with your bank to provide much needed capital.
Unfortunately in these worrying times when the credit crunch appears to be taking hold of the property market many banks and building societies are reluctant to offer mortgages for this purpose although you should consult with your bank or building society to see what other options they have available to you.
Private Investment
Private investment is one of the trickiest forms of securing funds for your business. It is taken as a given that when someone invests money into a company they will automatically receive a percentage of the business and this can sometimes give them a controlling interest. Some individuals however prefer to be what is referred to as a 'silent partner' providing much needed funds but leaving you and your management team to run the business as normal.
This can be a strain on relationships if the money is loaned by a family member or close friend and is often only used as a last resort to raise money if all other options fail.
As always it is important to consult with your account and bank manager before embarking on any of aforementioned options and it is important also to ensure that you have as much information before signing any agreements.
You might also like...