Student Programmes and Young Inventors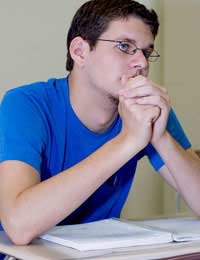 It seems that just as many inventors and entrepreneurs are self-taught or taught in the 'University of Life,' as are graduates in disciplines relevant to their businesses, and it's clear that there are many different ways of learning what you need to succeed. No serious degree programme would claim to be all you need to be successful, but equally it would not be sensible to decry the benefits of an education in design/engineering, business, or both, especially if that expertise is otherwise going to be learned through hard lessons in the real world.
Young Inventors
If you are a young inventor, or feel that you could become one, and enjoy Design & Technology at school, then a degree course in design or engineering is probably the best way to build up your skills in this area. It's worth remembering that although many career advice services will lump together 'Art & Design' as separate from 'Engineering', the most relevant degree courses for an inventor probably lie at the intersection of design and engineering (with a measure of business studies and marketing as well): studying, both theoretically and practically, the way that new products are developed, the technologies and manufacturing methods available, new ways of combining them, and an appreciation of how to appeal to customers.
Some of these product design and product design engineering courses, such as those run by Brunel, Loughborough, Glasgow School of Art, Middlesex, de Montfort, Hertfordshire, South Bank, Northumbria, Bournemouth and Kingston, offer 'sandwich year' placements during the course where you will work for real companies, probably helping design and develop new products which you may see in production even before you graduate.
Gaining Experience
As well as being immensely satisfying, this experience is absolutely invaluable for a potential inventor. You get to see the new product development process that a (hopefully) successful company undertakes, and are able to see what skills and techniques are required, as well as what mistakes to avoid. Many students later go on to jobs with their placement companies, or base their final year project on work done or problems investigated during the placement. In some cases, this final year project can be the product which launches an inventor's career: for example, Phil Robinson, the man behind the ingenious ZorinPump bike pump, developed this as a university project and went on to turn it into a huge commercial success just a few years after graduating.
A traditionally 'hard' engineering degree such as mechanical engineering will typically now include some modules on commercialising technology, and almost all universities now have technology transfer offices whose remit is to create new businesses based on the university's work, or find commercial partners to take the work further. For some universities, this 'third stream' of activity (teaching and research are the first two) is very significant, and if your flair for inventing requires equipment, expertise and technology which a university is better able to provide than you could independently, it may be possible to proceed with your inventions this way, giving greater resources in return for giving up some control (and ownership) over your invention.
It is worth considering where you have most aptitude before choosing your degree programme. Some understanding of physics, mechanics, electronics and engineering mathematics will be needed for most courses, and the potential projects you will develop reflect this. A few universities offer a 'Foundations of Engineering' course to bring students up to speed on areas that many have been missed out in secondary education. Equally, some courses have significant practical elements (workshop training) which can be immensely useful for a potential inventor, but can also scare those more used to working with their minds alone.
Make use of Other Oppurtunities
Making use of the other opportunities a university offers, such as business and entrepreneurship clubs, competitions, and graduate shows, can all help to build up your confidence and expertise in the field of developing new products, which is probably how you will come to think of yourself rather than specifically as an 'inventor'. The other major advantage is that you will be around so many other people interested in the same areas: working together on projects, discussing ideas and understanding other people's work, you may well make friends with whom you can go into partnership to develop your inventions, or whose expertise you can make use of in later years.
You might also like...