The Importance of Company Incorporation When Setting Up a Limited Company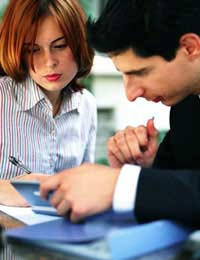 If you wish to become a limited company in its own right then there are several things you must do in order to make everything legal.
The first thing to remember about a Limited Company is that it is just that; limited. A Limited company has limited liability in the event of bankruptcy or insolvency.
If you wish to set up a limited company you should first make sure that you have the other relevant parties' agreement and written consent before beginning the process.
You cannot set up a limited company without the signatures and personal details of the other people involved and likewise you cannot set up a limited company without the input of other people. If you cannot find anyone to assist you in your limited company venture you should consider trading as a 'Sole Trader'.
What is a Limited Company?
A Limited Company - as we have already mentioned - is a company which has limited liability in the event of any financial difficulties. This however is secondary to the main function of a limited company; its main function is to operate as a business under the guidance of at least two directors and one company secretary. It is important to note at this juncture that limited companies must have two directors at the very least; they can be husband and wife, boyfriend and girlfriend, two friends or two consenting individuals but there must be two.
Incorporating Your Limited Company
In order to become a legal limited company you must fill out several pieces of important paperwork which are then submitted to Companies House in order to legitimise your company.
The first thing to do is check and make sure that your company name does not conflict with any existing company. You can do this using the Companies House website which is available to the general public between 7am and 12 midnight Monday to Friday. It is important to check and make sure you are not using the same - or similar - company name to an existing company - as this can lead to confusion especially if that company has had financial difficulties.
You must fill out several pieces of paperwork - as we have mentioned - which include the following:
Form 10
Form 12
Memorandum of Association
Articles of Association
These four forms are the most important items of paperwork you will ever have to submit; they inform Companies House of your willingness to trade under a particular name and also who will be the directors and company secretary of the company.
It is worth noting that a company secretary does not have to be directly associated with the company - or if they are - they can simply be an employee; they do not have to be a director of the company. Alternatively one of the company directors can - if he or she so wishes - be the company secretary.
Certificate of Incorporation
Once you have submitted your papers to Companies House - which you can do online or by post - you will receive through the post a Certificate of Incorporation. This Certificate informs you as to the date your company was officially incorporated and officially recognised by Companies House as being a legitimate enterprise.
You should - where possible - display this certificate in your company's offices so that it can be known and accepted that your company is a legal entity.
You might also like...