Non-Disclosure Agreements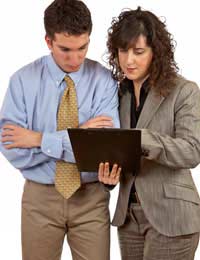 Also known as confidentiality agreements or confidential disclosure agreements, NDAs can take a number of forms depending on the context in which they are used. From an inventor's point of view, an NDA is most often used when approaching potential manufacturers, business partners, investors or suppliers, and where what is to be discussed counts as 'trade secrets'.
What to Include in an NDA
In many cases, an inventor will use NDAs with interested parties before any form of patent protection has been secured — and an NDA will often cover aspects which would not anyway be eligible for patenting or other protection, such as business plans or strategies. In general, an NDA of this form needs to cover issues such as:
Who will be disclosing information? (Is it just the inventor, or is it both parties? What about company staff and suppliers?) — Along with addresses and so on.
Reason for the discussion — this is usually on the form "On the understanding that both parties are interested in meeting to consider possible collaboration in developments arising from X's intellectual property".
Specification of exactly what project(s) are covered, and what documents (drawings, technical descriptions and so on) will be covered by the agreement — make this as inclusive as you can.

How long the confidentiality agreement will last (maybe 3-5 years, typically)
Whether the parties can keep copies of each other's documents.
Some Issues to Bear in Mind
Since details of an invention must not have been publicly disclosed for a patent application to be considered, the use of NDAs is essential for pre-patent discussions.
It is also vital to make it clear that discussion about the invention does not in any way give the other party any rights over it: the NDA is not a licensing agreement. Clearly, though, there are grey areas such as intellectual property arising from the discussion itself, which may be contributed to by either side, and so it is probably wise to use the 'both parties' option as mentioned above.
An important aspect to consider is that the non-disclosure restriction cannot apply to information which is already in the public domain or which was already known to the parties involved. Because of this, it's important to do your own research about what's out there before talking to companies.
Many companies will, in fact, refuse to discuss your invention without an NDA between you, since they want to have exactly what you are going to discuss clearly laid out and formalised before any actual discussion — lessening the risk of disputes. Other companies may refuse to sign any NDA until you have already filed a patent application, which of course puts the information contained in it 'out of harm's way' in some sense, and again reduces the risk of dispute. It is courteous, when sending your NDA to a company, to agree to sign the company's own NDA, should it have one, providing the terms are similar to your own. Companies used to dealing with approaches from inventors will most likely have a standard NDA ready, but there may be variants depending on the sort of discussion you are going to have. In some cases, such as touring a factory or R & D facility, you may need to sign an NDA just for visiting a company's premises.
How to Obtain an NDA
You could have a solicitor or specialist intellectual property attorney draw up an NDA, which may be most appropriate in more complex situations, but for a simpler inventor-approaching-potential-manufacturer situation it makes sense to adopt or adapt the free sample NDA provided by the UK Intellectual Property Office, or buy one off-the-shelf as part of a legal document pack. These have fairly standard terms, so will probably suit most inventors, but be sure to read the explanatory notes and adjust your NDA to fit your requirements.
You might also like...
An NDA needs to cover both parties, or an inventor could find himself subtly ripped off whilst sticking to his side of the agreement. This is why something off the shelf, even from the IPO, might not be ideal. You need to be certain it's watertight for both parties, so having a lawyer draw one up, or at least look over one, is always a good idea, as you need to be certain what it allows and doesn't allow. In this instance taking the time and money to use a lawyer is an investment in your invention.
will
- 4-Jul-12 @ 10:24 AM