Intellectual Property Protection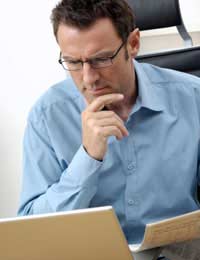 If you design, write or manufacture something and have taken the appropriate measures to ensure that your name – or your company's name – is associated with the item in question this is what is known as Intellectual Property.
In essence Intellectual Property is the ability to 'own' an item which may not have been physically manufactured; rather like copyrighting an idea. Intellectual Property is your idea and eventually your idea's move from paper to becoming a physically manufactured and sold item.
Intellectual Property can be divided into four distinct sections which are;
Copyright
Trademark
Patent
Design
Copyright
If you hold the copyright then it is more than likely in place for the protection of the written word, music, any form of sound recording, painting or photograph, film or any kind of broadcast which can be played to an audience of more than one.
Copyright exists in principal to protect those individuals who might create a work of fiction or indeed work of non-fiction and use any of the aforementioned mediums to make it accessible to a larger number of people. Where copyright comes into its own is in its legal ability to prevent other individuals making your work accessible to others without first seeking your permission and agreeing on licensing terms before hand.
Trademarks
You may be familiar with the trademark logo which is often visible after a particular phrase or name on an item's packaging or indeed as used in an advertising campaign. The logo – simply TM after the name, phrase or graphic – indicates to others viewing or potentially contemplating using said name, phrase or graphic that it has already been copyrighted and registered with the relevant authorities. This is particularly important if you are planning to market your product in countries outside that of manufacture and warns other potential manufacturers that they may be infringing laws by copying or using your name, phrase or graphic without first seeking the relevant permission and licenses.
Patent
A patent is applied for if you design – or invent – a product that may have more than one application and may have widespread appeal. The purpose of patenting your invention is to inform other would-be inventors that the product has already been registered as a design and that any attempts to copy or plagiarise said design can result in proceedings being brought.
A patent is also used to inform of any changes to the original design and may sometimes be 'pending' if it has not yet been passed in another country. You can however continue to manufacture your product in other countries providing you specify on all correspondence and the product itself that patent is pending.
Design
Every product that is available to buy online or in the shops is available to do so after it has been checked for appeal in terms of usefulness, marketability and also how it looks. It is important to point out that a lot of the items sold on the open market today – regardless of what their applications actually are – are sold primarily on looks alone. This may sound like a risky business indeed but many individuals make purchases based solely on how a product will fit in with their surroundings either at home or in the workplace.
Taking every step to ensure that your design is safeguarded is one of the most important steps on the road to seeing your invention move from the page to the manufacturing stage.
For more information on all aspects of protecting your Intellectual Property you should visit the UK Patent Office's website or contact the British Library.
You might also like...