Securing a Licensing Agreement For Your Invention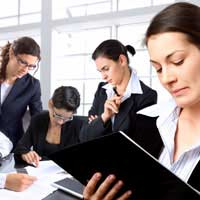 A common plan for inventors taking their products to market is to secure a licensing agreement with an existing manufacturer or retailer which would produce and/or market the product in return for royalties of some kind (see article on Royalties here ) or a fixed fee — either a one-off payment covering a certain period, or a recurring payment.
How Licensing Works
The crucial difference between licensing an invention — even for a lump sum — and selling it outright, is who retains ownership of the intellectual property. If you sell your invention completely, you give up all rights to it; if you license it, you retain ownership of the patent (and other) rights, but grant the licensee a limited right to exploit the invention. Again, this could be for a limited period (most likely) or certain territories only (to allow you to re-license the invention elsewhere).
Occasionally, non-exclusive licenses exist where the inventor can license to multiple manufacturers or retailers in the same market, but many licensees will understandably steer clear of these. However, where your invention has significant market potential in different fields — e.g. as a 'premium' item and a lower-cost one, differentiated perhaps by the materials or finish used — this may be appropriate. Alex Moulton, the bicycle designer, has licensed elements of the same design to multiple manufacturers simultaneously — alongside those manufactured by his own company, there are versions manufactured by Bridgestone in Japan, and Pashley in Warwickshire, all in the same 'market' but not directly competing.
Equally, simultaneous licensing may be appropriate where your invention is an innovative component which can be built into other products which themselves do not directly compete. A new type of motor or gearbox may be licensed to a number of manufacturers simultaneously — in fact many companies working in this field aim to do this as a matter of course.
How to go About Finding a Licensee
You will first need to have a patent or design right application submitted to the UK Intellectual Property Office, since it is these rights which are the subject of your negotiation. Once this is submitted, you should prepare a concise, illustrated leaflet or summary of your product, its features, and the benefits it will offer customers. Include as many realistic categories of customer as you can, since the licensee will consider this very carefully.
Then approach a number of companies operating in a similar field to your invention — attempt to find the name of an appropriate person at each company (use the internet, or even call the company, introduce yourself as a product developer and ask who would be the best person to contact about new product development) — and then write a brief, professional letter selling the benefits of your product in the context of that company's operations, and mentioning that you are looking to license the patent rights and would welcome a discussion. Do not just send identical letters to dozens of companies; ideally, stagger sending even the individual letters out.
The UK Intellectual Property Office provides a sample non-disclosure agreement (also known as a confidentiality agreement) which you can use at the next stage, should any companies show interest. Be prepared to demonstrate your product to the potential licensees; also be prepared to answer questions about how it should be manufactured, what parts could be shared with their other products, and so on. It is not unknown for potential licensees to ask for a full 'bill of materials' so they can assess how well your product would fit into their manufacturing processes.
You may want to employ a solicitor for the stage of drawing up an actual licensing agreement, primarily for the 'What if?' aspects such as who will be responsible for taking action against other infringers, what will happen if the licensee does not actively market the product or if sales are low, and indeed exactly what form (and amounts) the royalties or other payments will take. Your local Business Link organisation will be able to help with this stage, since there will have been a number of other inventors going through similar stages of licensing and so on.
Further Developments
You should consider carefully how to deal with the intellectual property arising from further developments to your product. Depending on its expertise, the licensee may wish to develop the product, and whether you allow this or prohibit it can affect the level of royalties you will receive. Prohibiting further development may spur the licensee to develop an alternative to your product, which does not infringe any of your rights; equally, allowing significant development of your product may put it outside the domain of your rights. The best policy is to make it part of the licensing agreement that you will be involved with all further development the licensee undertakes.
You might also like...