About Our Site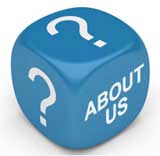 InventorResource was formed to offer a unique reference point on design, patent, legal, business plan and funding advice for inventors.
Inventors want to spend as much time as possible concentrating on their work. Unfortunately, however, there's a host of distractions that divert attention from the process of invention. Among these are business plans, funding, legal matters, patents, royalties, and tax.
Inventors inevitably have to tackle these issues. This is part and parcel of being an independent creator of new ideas, designs, and processes. What inventors don't need, though, is the frustration of finding out how to deal with daily administrative tasks. Very often, they discover the only way to learn is through trial and error.
The InventorResource website changes this. The site provides practical advice on the hurdles inventors may face. It also offers valuable insights into the career path of an inventor. The result is a much-needed source of useful information.
Our writers brief has been to create high quality material that's of direct interest to inventors in the UK. The topics covered therefore include guidance to help inventors come up with ideas, obtain patents, and manufacture and sell their designs and products.
In other words, the InventorResource website can help inventors make a success of their vocation. Why not browse the site now and take advantage of the knowledge it contains?

Related Articles in the 'Site Information' Category...