Making The Most of Public Relations To Market Your Invention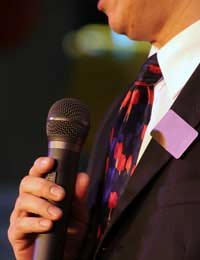 What is Public Relations?
Public Relations is the business of managing communications between a company and its target audience. The idea of public relations is to build up an interest in a company, service or product and to encourage sales of said service or product using controlled information and a targeted approach to the preferred consumer or user.
Will Public Relations Work For Me?
It depends entirely on what you hope to achieve for your business?
If you want to simply sell more units then perhaps Public Relations is not the way to go but if you are looking to build up a long term interest in your business – thus building up a client base that will sustain the business over a set number of years – then perhaps Public Relations (PR) is something you should look into.
How Does Public Relations Work?
There are two main functions that Public Relations (PR) can perform. The first is to create a level of interest in your business and/or the products or services your business can provide. The second is to help you – as a business – target the right sort of customers.
Many businesses simply blanket cover their designated market in the hope of making sales and although this is successful to a point, there are many lost opportunities along the way.
For example if you business supplies a product or service that would be invaluable without a medical environment, blanket coverage would only seek to achieve perhaps a modest interest in that area.
With Public Relations a defined and specific campaign would be used to engage users in that particular area.
PR Campaigns
Many of us will have seen major celebrities – film stars, pop stars and the likes – on the cover of magazines and newspapers. This is not simply fortuitous publicity but clever marketing on behalf of the individual by a Public Relations (PR) agency. The same principle applies to businesses and companies who have a product or service that needs to be publicised and needs public attention drawn to it.
Such PR campaigns can include television advertising, newspaper and magazine coverage, Internet marketing, public demonstrations and high street advertising. But these campaigns cannot simply be organised and let loose on an unsuspecting public.
With the assistance of a Public Relations agency you can target your campaign towards a set social group such as teenagers, housewives, city bankers, whatever group your product or service is aimed at. This is done through market research before any campaign is launched.
Market Research
This is not perhaps as complicated as it sounds. Market research consists mainly of asking questions, something all of us are capable of doing, but only people within the realms of Public Relations can do by asking a particular set of questions, to a particular part of the social spectrum, and in a particular manner.
The results of this market research, collated either in person on the high street, via Internet survey or surveys carried out in magazines and newspapers, can then be used to determine where there is a need or desire for your company's product or service.
This need can be determined by target demographic (particular social group) or by geography.
If you do wish to seek the services of a Public Relations Agency you can find details in your local Yellow Pages or online. Likewise your local Chamber of Commerce should be able to provide you with a list of local PR agencies and may even use them in-house.
You might also like...
After many years of sweat, tears and investing money.We now have now found a proffesional manufacturer to partner with us, to produce a portable pocket size ,security doorlock. It is most important now to find a good proffesional PR andsales team.Always learing from Inventor resourses.One can never just sit back.Now the work has only just began...How do we find the right sales set up? With our money tied up in manufacturing? It's a case of giving partner sharesto the right personwho's willing to invest his time and resourses,selling our lock?
Chas
- 28-Dec-11 @ 10:26 AM