Marketing Your Product Through Multi-Media Advertising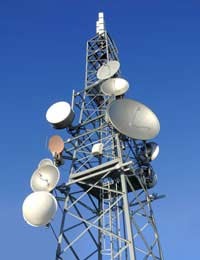 The process of Multi-media advertising can use many different forms of medium in order to advertise a product or series of products for your company.
Multi-media advertising can encompass some - or all - of the following:
Television
Radio
Internet
Newspapers
Magazines
Mail Shots
Which form of Multi-Media Advertising is Right for My Product?
This depends solely on the nature of the product and who your target audience is. In order to find out whom your target audience is you should embark upon some market research before you consider advertising. Only in this way can you be sure of which method of Multi-Media advertising to use in order to be successful.
Advertising on Television & Radio
You can pay for advertising either aimed at your target demographic (age, social status etc) or geographically. You can advertise in separate regions using local television and radio stations or you can blanket cover nationally with adverts designed to capture the visual and audio imagination of your audience. Local radio and television stations over their own rates for advertising and can provide the services to produce such commercials.
Internet Advertising
As we are now aware the Internet plays as much a part in our lives as the television and radio. There are many different ways of advertising on the Internet, these include:
Websites
Banners
Email Advertising
Pop-Up Window Advertising
Text Links
Keyword Searches
All of these methods of advertising on the Internet are valid and provide worthy results. You should be aware however that in order to send emails to potential customers you must have already sought their permission to do so in line with legislation passed in the last couple of years.
Having a website is a distinct advantage; you can either pay an agency to produce one for you - for which you will have to provide the content and images - or you could try to produce a website yourself using one of many off-the-shelf website design packages available. Having a website is a good way to interact directly with potential customers and you can include an email facility where they can ask questions and seek pricing information.
Newspapers & Magazine Advertising
Again another way in which you can reach a large audience is by advertising in newspapers - both regional and national - as well as magazines. There are many publications to choose from and indeed, depending on your product, you may well be able to advertise in a specialist magazine where you can advertise not only to potential customers but also to potential stockists. Advertisements in these publications are often paid for by the column inch or page and it is worth asking for a quotation that will include all of these factors before entering into any agreement.
Likewise some magazines offer a free listing on their corresponding website as well if they have one and this is worth while as it increases your presence both in print and on the Internet.
Mail Shots
Mail Shots are flyers - or letters - specifically written to give potential customers, stockists, or corporate users the opportunity to learn more about your product or service. The principle of a Mail Shot is that a large number can be printed at a reduced price, printed and distributed by hand, post or indeed via the Internet to those individuals or businesses to whom you think your product would be useful.
You can do this yourself but it is worth noting that there are many agencies throughout the United Kingdom who can provide you with this service as well as a data cleansing service in order to ensure that the addresses you are sending to are correct and in line with your targeted audience.
Whichever option you choose there is scope for potential business but it is important to mention at this point that care and attention should be given to the layout, the content and the manner in which such advertising is delivered to the target audience.
Advertising agencies can help and can be found in the Yellow Pages as well as on the Internet. Your local Chamber of Commerce will also be able to provide you with information as to how to go about advertising your business.
You might also like...