Researching The Market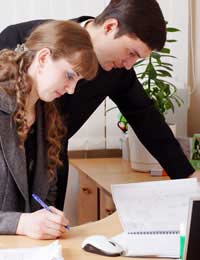 While inventions created for your own or others' use with no thought of marketing them are a large part of hobbyist culture for an invention to become a business, it needs to fulfil (or create) a market need. Researching the market is a very important part of the process of developing your invention into a product, since understanding your customers, their needs and their requirements can feed into the way you develop and present your product as well as helping your negotiations with manufacturers and licensees.
If your invention has come about as a result of experience you already have in a particular field — for example, a tool which would help you in your everyday job — then you already have insights into the market which are extremely valuable. You also have access to colleagues whose opinions and motivations can be incorporated into your research. In any case, though, your research can start with a look at the bigger picture: what characteristics does this market sector have as a whole?
The Bigger Picture
Say you have designed a new type of wallpaper applicator which makes the task easier for DIY-ers. Finding out about the market for wallpaper products — how many people wallpaper their homes, how much wallpaper is sold each year, what the market is worth, what types and ages of people are the main customers, who the major wallpaper accessory manufacturers are, and so on, is relatively easy.
There are hundreds of market research reports compiled by companies such as Keynote, on dozens of different fields and sectors, available to read free of charge at major public libraries (the British Library's Business & IP Centre has an especially comprehensive collection). With a little research, you can build up statistics about the size and characteristics of the market in which you aim to be operating.
Returning to our example, you might even contact wallpaper retailers such as DIY stores, to ask for any publicly available statistics about the stores' participation in the market. Do they buy from multiple wallpaper suppliers? What about wallpaper accessory suppliers? Go into DIY stores and look at how the wallpaper is sold: are the accessories sold alongside? How are they advertised to the customer? What sort of price range would be appropriate for a new applicator device?
It's the unexpected aspects of this kind of research which can be especially useful. You may find that institutional purchasers, or commercial purchasers (such as new home-builders) are more significant than DIY-ers in terms of the amount of products bought, but that the applicator accessories they use are only available through trade outlets and not to the public generally. Investigate these accessories: it may mean that there are two distinct but connected markets for your product, which will require slightly different variants (such as heavier-duty construction for the 'trade' version). Or it may mean that an extra feature needs to be added to the product to make it suitable for use in this different market. All of this is extremely valuable information in helping you develop your product.
Original Research
Equally, surveys of potential customers can be very useful to generate statistics which will inform your decision-making, although deciding whom to target is very important. If 70% of painter/decorators you survey respond that they'd be interested in trying out your wallpaper applicator, then you not only have a great expression of interest, and a 'trial group' for testing out your prototypes, but also probably the names and addresses of your first customers.
You might also like...