Improving Old Products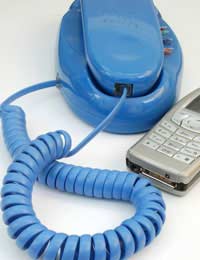 Many inventors get their initial inspiration from noticing some failure or defect in an existing product and thinking 'I could do better than that.' Improving old products — or current ones — is a very common way for inventors to get started, and there are a number of advantages over attempting to create something entirely novel from scratch.
Advantages of this Approach
If you regularly use a product, you will have a good appreciation for its abilities and defects — what it does well, what it does badly, what aspects could be improved. Improvements could be aesthetic, or ergonomic, or (more likely for most inventors) functional. Sometimes you'll want to extend a function, or make it more efficient, or maybe add a function which would improve a product. Indeed, sometimes, you will want to combine the functions of two (or more) existing products into one.
Knowing the existing product means you also have an insight into how people really use it — you will be able to improve it in a way which helps other users, rather than from the sometimes abstract point of view of a company's design team. Successful inventions from the Workmate to the Swiss Army Knife have come from this approach, and indeed, 'user-driven innovation' is a growing area of academic research at prestigious universities such as MIT.
It's often actual inconveniences or bugbears with existing products which inspire inventions — James Dyson's irritation with his vacuum cleaner becoming less effective as the bag filled up led to the development of the bagless dual-cyclone system and Mandy Haberman's frustration with a toddler spilling blackcurrant juice on the carpet led to the development of the Anywayup Cup.
Another advantage of taking an existing product as the starting point for your invention is that, simply, you have less of a hurdle to get started. You start with a product which works, or at least the knowledge of how the manufacturer has achieved some functions, and can build on that rather than having to re-invent the wheel. You will also be able to get hold of market data which will allow you to formulate a more accurate business plan.
Issues with this Approach
The main problem, of course, with improving other products, is that, depending on how far-reaching your improvements are, the existing manufacturer may try to prevent you from taking your invention further. In some countries, the way that patent law is written actually makes it difficult even to do development work on existing products without the consent of the rights-holder. Nevertheless, the 'not invented here' syndrome which is often said to exist should not discourage you from approaching existing manufacturers once you have some intellectual property protection in place: a progressive, modern company should be pleased to hear from a user with good ideas, but if the company does not take it up, you may not be able to do much more without a significant redesign to distance your product.
It's probably true to say that it's best to avoid the grey area between simple improvements to existing products (which would best be pursued in cooperation with the existing manufacturer) and more radical redesigns (which will be new products in themselves). With the latter group, you will be able to get better patent protection, retain control and attract investors, without having to worry about treading on existing manufacturers' toes (you may well end up taking market share from them, though). But if you're not sure which side of the divide your invention lies, it is better to take some time to position it, than to find out too late that an existing manufacturer could stifle your work.
Improving Obsolete Products
Some successful inventions have come from taking old products which are no longer in production, having been superseded by 'superior' technology, and applying some of the ideas in a different context, or updating the old design in the light of modern materials or advances in manufacturing methods, etc. This approach is especially evident in areas where it's possible for an 'amateur' to get involved without too much specialised equipment, such as bicycle or furniture making, but there is often significant innovation displayed, and sometimes these ideas can be commercialised — for example, Sir Clive Sinclair's Zeta bicycle drive system was in many ways a development of pre-war petrol-engined devices, but using a modern electric motor. A major advantage of this method is that any patents will likely have expired long ago, and there will be established wisdom on which to draw about the pitfalls of and potential improvements to the technology.
You might also like...