Tips on Testing Your Invention Ideas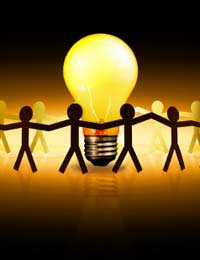 An inventor may put a lot of time, effort and money into developing an idea. So before an inventor makes too great a commitment, it's worth ensuring the idea has merit.
There are various ways of doing this. Each of them can give an inventor a fresh perspective, and improve the idea along the way.
Become a Purchaser
An inventor should begin testing an idea by becoming a purchaser. In other words, an inventor should imagine that he or she is the person who may buy the invention.
Depending on the idea, this imaginary person may be a member of the general public, or a worker in a certain industry. It doesn't matter. What's important is that an inventor engages in this role play.
An inventor, acting as the purchaser, should then ask: "How will this invention benefit me or my company?"
An inventor must write down as many answers to this question as possible. The benefits of the invention are vital to success. They represent the purpose of the invention, and can act as the main selling points.
Talking
Talking about an idea, and requesting feedback, can highlight strengths and weaknesses. The problem is trust. An inventor needs to maintain confidentiality to prevent the theft of an idea.
To get round this, some inventors talk only to family members and friends. Others refer to an idea in indirect terms. The latter approach, however, can give only partly successful results.
Nonetheless, it's useful if the chance to speak about an idea in confidence presents itself. As many inventors find, writing about an idea clarifies their thoughts, but speaking about an idea helps them decide whether to spend any more time on it.
This is why an inventor may discuss an idea with industry professionals. First, however, he or she may ask them to sign a non-disclosure agreement (NDA).
NDAs
An NDA ensures privacy. It binds the signatory to keep any talks with an inventor confidential.
In effect, those who sign an NDA consent not to disclose commercial or technical information. The signatory also agrees not to give samples of a product to a third party.
The advantage of such an agreement to an inventor is clear.
Solicitors can help draw up an NDA, and adapt it to suit particular circumstances. Most NDAs, however, follow a certain set wording.
Market Research
One further way of testing an idea is through market research.
An inventor should usually organise market research as a matter of course. After all, without it, how does an inventor know if an idea is practical and successful?
At the simplest level, this market research can involve listening to people and developing an idea to meet their needs. This is particularly true of specialist inventions for industry.
An invention aimed at general consumers, however, needs a different form of research. For this, most inventors turn to a market research firm. Such firms know who to speak to, and what to ask.
Market Research firms also know how to ask. This means they can ensure their questions don't give away an idea's details.
An inventor who employs a market research firm should, of course, ask the staff to sign an NDA.
You might also like...