Product Placement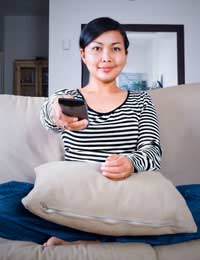 What is Product Placement?
Produce Placement a form of marketing used by the manufacturers of products who want their products to become well known and familiar to a wide audience. The practice is most widespread on television where many different television shows are sponsored by manufacturers or manufacturers pay to have their product used on screen – this is sometimes considered to be one of the best forms of advertising in that it reaches a wider audience.
How Does Product Placement Work?
Product Placement is actually quite a simple process but one that yields very impressive results if it is done correctly. For example, if you were to invent or design a particular mobile telephone and want to have it advertised in a way in which many people would see it you could strike a deal with a television company. You could – hypothetically – have access to a much wider audience if your product was mentioned in a soap opera or used in a soap opera.
Limitations of Product Placement
The limitations of Product Placement have been imposed by the governing bodies of television and cinema. There are certain things that you cannot do with your product if you are 'placing it' within the confines of a television programme or feature film.
These limitations include:
The product cannot be discussed
The product cannot be seen to be advertised blatantly
Product makes, serial numbers and models cannot be discussed openly
Individuals or characters cannot be seen to favour one product over another
Product Placement on Television
As we have already mentioned you can 'place' your product on television within the confines of a television show if the company making the show knows and agrees. It may be required of your company that it sponsors a show – which ensures advertising before, during and after the show – or it may simply mean a character or person within the show uses your product. Again it is important to review the aforementioned list before embarking on such a course of action.
Product Placement in Films
Where many feature films are already sponsored by the larger studios it is still possible to achieve product placement through striking a deal with the company responsible for the production of the film. They may require props such as mobile telephones, motor vehicles, telecommunications devices etc and depending on what you have invented there may be scope to advertise.
Over the last decease Product Placement – or Endorsements – has become very popular within television and the cinema and many companies have seen a dramatic increase in their turnover.
Again it is important to remember that the rules of Product Placement must be adhered to and that you cannot simply slide your product into shot – with or without the producer's permission.
A failure to follow these simple rules of Product Placement can result in a hefty fine or a ban on advertising altogether.
If you are interested in Product Placement it is worth while first of all carrying out some market research of your own. Investigate what are the most common items to be found within television programmes and/or feature films and weigh these up against your own products.
You can petition production companies with regard to Product Placement but you must be prepared to spend a great deal of money in order to get your product into the homes of millions using television or indeed the cinema as a medium.
You might also like...