The Invention Process-Gaining Inspiration & Utilising It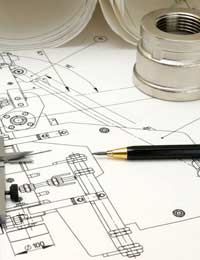 Inventions come about in a number of different ways. Within a larger organisation there may well be the requirement for certain teams of staff to 'invent on demand', as part of a clearly specified management process, but for the independent inventor, inventions are more likely to come from inspiration and insight — which are much less predictable. As such, 'the invention process' label covers a diverse set of possibilities, but this article will look at some of the ways in which the process can start.
Inspiration from an Everyday Task
Many people have become inventors through attempting to solve difficulties or frustrations with everyday tasks, from the inadequacies of vacuum cleaner bags, to the danger of not being able to see the course of a road at night. In both these cases, the inventors were inspired to solve these frustrations by bringing an idea from another field to bear on the problem: James Dyson saw the cyclonic dust extractor used by a sawmill, and applied the concept to his vacuum cleaner, and Percy Shaw saw how his car headlights were reflected by the eyes of a cat sitting by the side of the road. Both turned their inventions into successful businesses — which is the dream of so many independent inventors.
It's also worth considering that a problematic 'everyday task' may well be part of your job, and the specialist knowledge and experience you can bring to the issue means you're in a much better position to solve it than an outsider. In recent years, there are a number of examples which demonstrate this very well, for example: Mike Keenan, a painter and decorator from Essex, invented a revolutionary fireproofing method, using knowledge of paint chemical techniques accrued over decades of practical experience; Bill Hubbard, a carpenter, tired of cutting his fingers when trimming the edges of kitchen work surfaces, invented a new edge trimmer device which is now available nationwide from DIY stores; and Paul Bonner, a builder, created an adjustable brick cutter which greatly speeds up the task and which is now in mass production.
Hence, even if you think your invention would only be of interest to members of your own profession — rather than the mass market — that is, if anything, a positive: you have a ready market, which you already know well, and in which you will have credibility, by virtue of your experience. You will also be able to judge what price level is appropriate.
Inspiration from Combining Products
Edward de Bono, the writer and speaker who identified the concept of 'lateral thinking', once suggested that many inventions (and advances generally) can be thought of as combinations of other ideas — and that this technique can be used to generate new inventions. For example, we might look at a washing machine and a shower cubicle and think of creating a 'walk-in washing machine' which allows clothes to be washed while on hangers, with jets of water from above and the sides. Or, a rotary shower where we are washed on every side by jets coming through a rotating drum. Clearly, there are a vast number of possible combinatorial ideas, and most of them would not be useful or commercially viable. But some of them would be, and this is where this technique can be worth considering, even if only to assess how you might solve a problem in a particular field.
'Technology Push' and 'Market Pull'
For a typical invention, potential buyers do not know they need it, until they see it or are made aware of its benefits. There is no obvious 'market demand' for it, otherwise manufacturers in the field would have probably already developed the invention, but there is often a latent or hidden demand, which is what the inventor can exploit. Large companies often talk about 'market pull' when developing new products, but an inventor — particularly with specialist knowledge of a field — can identify and satisfy pulls which the larger players cannot.
Sometimes, however, the invention process is driven by 'technology push': that it, you have a new technology or method for doing something, and identify a way to make use of this commercially. Mike Keenan's fireproofing methods, discussed earlier, are an example of this: there are many potential applications, but they need to be identified and exploited.
You might also like...