The Top Ten Greatest Inventors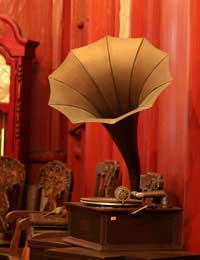 This article looks briefly at some notable entrepreneurial inventors — those who have independently developed their ideas and found a way to take them further. Whilst the pioneering spirit of the individual is crucial many of these inventors have assembled teams around them with complementary expertise to give the inventive vision the best chances of success.
Thomas Edison (US)
Edison's "Genius is one percent inspiration, ninety-nine percent perspiration" quote is widely cited among inventors, recognising the difficulty of taking something right through from idea to production. As inventors, Edison and his Menlo Park lab were especially prodigious and that perspiration led to the phonograph, development of the standard filament light bulb, the stock ticker and the carbon microphone, among over 1,000 more US patents.
Nikola Tesla (Serbia / US)
Born in Serbia, and initially working with Edison upon moving to New York in the 1880s, before a spectacular fall-out, Tesla has had a great impact on our lives, yet he never managed to earn his fortune from his income, much of which was in patent royalties. The best-known inventions from his vast canon are the alternating current electrical system and pretty much everything needed for it — generators, long-distance transmission (including wireless) and brushless motors (as used to this day in most AC electrical devices).
James Watt (UK)
Watt did not invent the steam engine, but developed it into a practical industrial tool, with innovations such as a separate condenser vastly increasing its efficacy. In partnership with entrepreneur Matthew Boulton, Watt installed his engines throughout the country, and effectively started the Industrial Revolution. Elements of Watt's designs, such as the centrifugal governor and the three-bar linkage, have become fundamental components of mechanical engineering in general.
Alexander Graham Bell (UK / US)
Interested in acoustics after growing up with a deaf mother and an elocution expert father, Bell experimented with transmitting sounds over large distances, and ultimately created the telephone. Other inventions included the metal detector and a world speed record hydrofoil boat. His Bell Telephone Company (and Bell Labs) later contributed to some of the greatest innovations in 20th century communications.
Sir Christopher Cockerell (UK)
Experimenting with a hairdryer and a couple of tin cans started engineer Christopher Cockerell on developing the first practical hovercraft, patented in 1952 after tests on the Norfolk Broads. With his work of strategic national importance, Cockerell continued in conjunction with aircraft manufacturers Saunders-Roe rather than independently, and rapid development made both military and civilian hovercraft a Great British success story throughout the 1960s and 70s.
Sir Clive Sinclair (UK)
Starting with kit-form electronics in the 1960s, putting miniature radios and transistorised audio equipment within the reach of the hobbyist, Sinclair developed the first pocket calculators and then, with the ZX80/81/Spectrum range, put home computing within the reach of millions, and effectively kicked off the British computer games industry. From the 1980s, Sinclair has focused on lightweight transport, initially with the slow-selling C5 and Zike pedal/electric vehicles, but most recently with the very successful A-Bike, the world's lightest and most compact folding bicycle.
Sir James Dyson (UK)
Famous among inventors for his 5,127 prototypes which led to the successful dual cyclone vacuum cleaner and a brand new consumer appliance company, Dyson was also behind the Ball Barrow wheelbarrow. In recent years he has broadened his company's product base, with advances in washing machine and hand dryer design, and is one of the UK's leading public champions of design and engineering, encouraging innovation through competitions, grants and a new specialist technology college in Bath.
Alex Moulton (UK)
Dr Moulton came to worldwide attention with the Mini's ultra-compact rubbercone suspension, and interconnected hydraulic systems for British cars such as the BMC 1100, Rover Metro and MGF. Branching out the 1960s into bicycles, Moulton has since produced a line of highly regarded compact, lightweight bikes with a huge worldwide following and innovative spaceframe construction.
Dean Kamen (US)
Dean Kamen is one of the most interesting self-made inventors operating in the US today. Starting with a new kind of mobile dialysis machine that he developed as a teenager in his parents' basement, Kamen has gone on to develop insulin pumps, a combined power and water purification system, the iBot elevating all-terrain wheelchair, and the self-balancing Segway gyroscopic scooter.
Tim Anderson (US)
By no means a well-known name (yet) even in the US, Tim Anderson developed the Z Corp 3D printing system after seeing how powdered sugar and water solidified in a microwave oven in a university coffee shop. With his friend Jim Bredt, Anderson developed Z Corp into a world leader in rapid prototyping, allowing designers and engineers to produce low-cost physical prototypes. He now spends his time investigating ancient and traditional technologies practised by indigenous peoples around the world.
You might also like...
I think Anderson might be stretching things a little, but there are some others you could put in there, like Benjamin Gott, who largely invented the factory system, or Henry Ford, who created the idea of the assembly line. Edison, though, definitely deserves all the praise, even if there are rumours he didn't always invent the things for which he holds patents.
Chris
- 15-Oct-12 @ 10:56 AM