Capital Equipment and Supply List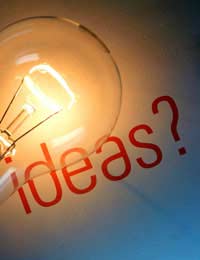 Henry Ford once said "If you need a machine and don't buy it you will find you have paid for it, but don't have it." While this can certainly be true in a context where new equipment will allow a company to save time or labour costs, and thus gain an edge over a competitor, for the most part this isn't a sensible way for a lone inventor to behave.
Nature of Your Inventions
What equipment you will need as an inventor depends very much on the nature of your inventions, and to what extent you intend to involve others in the development process. If you are at an early stage — you have an idea for an invention but do not know how to proceed — you should consider carefully what you will actually need to buy, and what you can borrow, rent, or contract out to others, before spending a lot. (This article will not explicitly consider equipment needed for mass-manufacture, although if your product can be produced in small batches and can sell for a price making your labour worthwhile, it may be viable to produce it yourself using the same equipment you used to develop it.)
First Phase Prototypes
For hand-made functional 'proof-of-principle' prototypes, a work bench with a vice and G-clamps, hacksaws and coping saws, a power drill and bits, some small files, sandpaper, screwdrivers, ruler, set square and an assortment of nuts, washers and bolts or machine screws, are a good starting point. All of this (except the bench) is attainable for £75 or so from a good DIY store; although the quality of the tools will not be great, you are not going to need much more initially. Multitools such as the Dremel (or cheaper competitors) are versatile, but not essential. Do not forget safety goggles, either; buy at least two pairs so that a friend or assistant need not be put at risk. The vice may well be expensive new: try a car boot sale for this, as sellers will often accept a lower offer just to avoid having to lift it back in the car again.
Materials such as MDF, tinplate, steel or aluminium bar or tube, sheet acrylic and so on can prove more expensive, mainly because they are difficult to buy in small quantities. In many cases, it is worth looking in skips for discarded items: once cleaned and repainted, steel tubing from an old bicycle frame is just as good as new stock, and components such as bearings and brackets can be a welcome bonus.
Electrical Inventions
If your invention is electrical, you'll benefit greatly from a digital multimeter. Once expensive, these are now available for under £10 from discount hardware stores. Breadboards for testing-out circuits are the best way to start (around £5 each); kits for producing your own printed circuit boards, using copper-coated fibreglass boards and etch-resist pens, are around £20. You'll also need a soldering iron (a small tip helps the novice to be more accurate) and solder. The above are all available from catalogues such as RS, Farnell or Maplin, and from Maplin's retail stores around the country.
Larger Inventions
If your invention is larger, you may need to consider welding. An electric arc-welder can be hired for around £30 per half-day from many plant hire shops; if your welding needs are occasional, this may better than spending hundreds of pounds buying the equipment.
Developing Prototypes
As your invention develops, you may need to produce batches of prototypes for user trials or testing. In these circumstances, a small pillar drill and bandsaw will save you a lot of time and allow much more consistent quality. With more ambitious prototypes where you are making a lot of your own components, a lathe and milling machine (or combined mill lathe) will be very useful, but think about talking to a local engineering firm to see if they will allow you to use their machines, perhaps after hours, for a rental fee, before spending the £1,500 or so you will need otherwise for a new machine.
In general, it is unlikely that any one inventor will be proficient at every design, engineering and workshop skill needed to do all the prototyping for an invention. That doesn't mean you can't learn, but before spending money on equipment you aren't confident using, it is better to work with other people on parts of your invention.
One additional aspect to consider is that if you are self-employed as an inventor, major equipment purchases such as lathes would probably be considered capital assets, since they retain a second-hand value. As such, they can't be fully written off as R & D expenditure in the same way that the expenses of renting equipment or time on equipment can be. Whether you take this into consideration depends on your tax situation and priorities.
You might also like...