Presenting the Product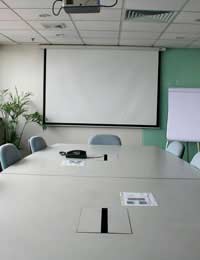 Much of being a successful inventor is about thinking — and acting — as an entrepreneur and presenting your invention as a product, part of a credible business, rather than a garden-shed labour of love. That may sound harsh, but professional presentation and execution will help you become more confident in yourself as well as helping your enterprise's chances of success.
The Elevator Pitch
It's possible to start thinking about the presentation of your invention very early on. You'll have had to explain what you're doing (to some extent) to friends and family: how can you do it succinctly and understandably? Most inventors' find — maybe through trial and error — that the best way to do this is by highlighting the benefits the invention will offer a user: what does it allow the user to do more easily, cheaply, competently, quickly, and so on? Why is your invention superior to what else is out there?
Asking yourself these questions is the basis of developing your 'elevator pitch': how you would explain your invention to a stranger in the few seconds you might be standing together in a lift. Typically, a simple elevator pitch will take the form of two sentences: the first describes what you've created ("My product is a new type of ultra-efficient washing machine") and the second elaborates on what benefits it offers users ("It's better than anything else on the market — typically it'll save you £20 a month on electricity and uses 30% less water than the most efficient model currently on sale"). If your product is more 'exciting', then play that up, too: "I'm developing a new type of motorised mountainboard: it's going to be the most fun winter sport you've ever tried!"
Benefits and Features
The marketing adage is that customers buy benefits rather than buying features, and — while we can all think of situations where the opposite seems to be true, such as high-end audio and video equipment — it's as well not to get features and benefits confused when presenting your product. If you're talking to someone technically minded, he or she will likely be interested in your product's features and how you achieved them, but since sales to real customers will depend on their understanding of the benefits the product offers them, you will need to play these up clearly when presenting to potential licensees, manufacturers or investors, whose interest will be in predicting the level of sales.
Aesthetic Presentation of Your Product
Allied to the ability to present your product's benefits to potentially interested parties is the ability to present your product in the context of actual use. If potential licensees, manufacturers and investors can see how your product would fit into their lives as customers — even if that's as simple as perceiving it as a forthcoming retail product rather than a 'crazy' invention — you immediately progress even further down the road towards commercial success. What this means is that alongside your functional proof-of-principle prototypes (see the article 'Product development process') you will ideally need to have aesthetic representations of what the product could look like when it reaches production.
Typically, this could be a styling buck (a non-functional model showing the general form and size of your product), which can be photographed in realistic use situations (family and friends come in handy here for posing), or renderings (illustrations, either by hand, created using Photoshop or similar, or, depending on how advanced you are with your invention's development, the output from a 3D CAD model of the product). This should be as professional as possible, and it may be worth paying a freelance designer to mock up some quick renderings, from different angles (or even animated) that can then be annotated or used as the basis of informational literature.
A business plan accompanied by realistic renderings or photographs of realistic styling models, alongside a functional proof-of-principle prototype, shows a much more professional appreciation for the realities of the world of product commercialisation, and you are likely to be treated accordingly.
You might also like...